There is a debate on whether or not a filter is needed in a Betta tank. For larger tanks, especially those with other fish or live plants we recommend using a filter. If you have a very small tank then you don't really need a filter for it.
Canister filters are becoming increasingly popular and this article will help you find the perfect one for your tank.
Why Should I Have a Filter System in my Betta's Tank?
Having a filter in your Betta's tank decreases the amount of toxins and continuously oxygenates the water. Having a clean tank is vital in ensuring your Betta remains happy and healthy. The smaller your Betta's tank is, the faster dangerous toxins will spread and grow.
What is a Canister Filter?
A Canister filter, like any filter allows you to clean the water within the fish tank. These filters in particular remove the water from the tank, which is then pumped through a pressurized canister and returns to the tank via a spray bar or spill way. Canister filter systems are recommended for tanks larger than 40 gallons although some designs can be used in smaller tanks as well. Canister filters contain extra media inside to filter large quantities of aquarium tank water. These filters due to their multi stage filtration system work well to remove impurities from the water in your fish tank.
Benefits of a Canister Filter
Powerful: Canister filters have a higher water filtration rate than other power filters
Flow Rates: High flow rates
Quiet: In comparison to other filters, these filters are almost silent.
Appearance: These filters do not distract from the overall appearance of the fish tank. Canister filters are a popular choice for 'show tanks'.
Customization: You can change the filter media to suit your aquarium needs.
Multi-Use Filters: The majority of them can be used in both saltwater and freshwater aquariums. The best lines of canister filters are capable of mechanical, chemical and biological filtration.
Hassle Free: Easy and hassle free setup process. Canister filters can be taken apart and easily cleaned.
Downfall of a Canister Filter
Cost: Often more expensive than a power filter
Elements to Consider
Before selecting a canister filter for your aquarium, you will first need to consider the type of fish that are within the tank, the size and amount of fish, the size of your tank, the amount of time you have to spare on maintenance (some filters require extra maintenance) and your budget.
Canister Filters for Your Betta Fish Tank
Canister Filters Suitable for Small Fish Tanks
Brand: Zoo Med
Price: $49.00 Filter Ability: 2-10 gallon tanks  Filtration Rate: 80 gallons per hour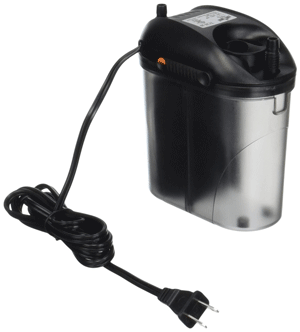 Description:
Features of this canister filter include an easy accessible filter head, spray bar and a removable hose connection.
Pros: 
Can work in both freshwater and marine aquariums
Comes with spray bar system, mechanical filter sponge, bio ceramic media and carbon
A quiet filter that is low in cost
Cons:
For use only in small aquarium tanks
Needs regular cleaning
Customer Reviews: 
"Works well at keeping my 10 gallon betta tank clean."
"A great design and I like the idea of a smaller canister filter."
"Very quiet and small. It's everything I wanted for my 6 gallon, planted betta tank!"
"Consistent, reliable and long lasting filter."
Find out further information about the product below: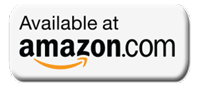 Brand: Odyssea
Price: $25.95 Filter Ability: Up to 40 gallon tanks  Filtration Rate: 120 gallons per hour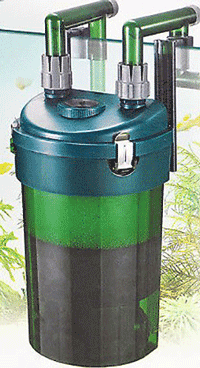 Description:
A three stage filtration system that works perfectly for small aquariums. This canister filter clips and hangs on the back or side of your aquarium and includes the filter pad, sponge and bio ball.
Pros:
A low cost filter
Can be used in marine and fresh water aquariums
Everything needed comes included in the one price
Cons:
 Produces more noise in comparison to an expensive canister filter
Slightly more flimsy than other canister filters
Customer Reviews: 
"I bought this canister filter and it hangs on the back of my 20 gal tank. My aquarium water now looks great. I would by this again."
"Works very well with keeping the tank clear. Great value for the price."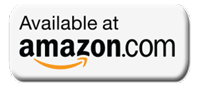 Brand: Tech 'n' Toy
Price: $25.45 Filter Ability: Up to 20 gallon tanks  Filtration Rate: 106 gallons per hour
Description:
A low cost filter perfect for small aquariums. This filter is capable of mechanical, biological and chemical filtration that leaves a small aquarium crystal clear. With a 6W pump power, this filter system is suitable for a small Betta tank.
Pros:
Low cost filtration system
Includes all parts needed to get you started
Works for marine and fresh water aquariums
Simple and easy to install
Cons:
Often hard to find spare/replacement parts
Produces more noise in comparison to other canister filters
Bulky design
Not an overly powerful canister filter
Customer Reviews:
"This has been plugging along in my daughter's aquarium for a year with no substantial issues. The pump was a bit noisy to begin with."
"Filter does a great job on my 15 gallon salt water tank and keeps water clear."
"More difficult to clean than I expected. Cleaned and filtered the water well."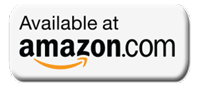 Canister Filters Suitable for Large Tanks
Brand: Eheim Canister Filter Type: Botton-to-Top
Price: $120.00 Filter Ability: Up to a 92 gallon tank  Filtration Rate: 164 gallons per hour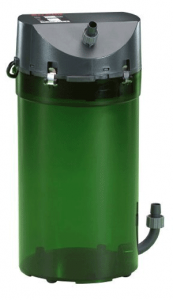 Description:
A popular and well-known canister filter that has been on the market for over thirty years. This product comes complete with the filter media and valves to start cleaning your aquarium straight away.
Pros:
A silent filter
Works well on small and large fish tanks
Affordable for the quality of the filter and the accessories included
Can be used in both fresh and salt water tanks
Compact design with part that can be easily replaced
2 year guarantee from the company
Cons:
Set up and usage instructions are not clear.
Lacks self priming qualities
More expensive than other filters on the market
Customer Reviews: 
"

Installed easily and works perfect."

" I have a 40gal tank and my water is always crystal clear with weekly water changes. It is also silent and easy to operate and clean!"
"Setup was very confusing, and the directions did little to know help. I ended up having to watch a youtube video to figure it out."
Find out further information about the product below: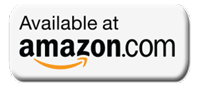 Brand: Penn Plax
Price: $100.00 Filter Ability: Up to a 100 gallon tank  Filtration Rate: 265 gallons per hour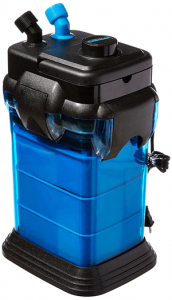 Description:
A filter with a good reputation that is sold in 44 countries around the world. The 'Penn Plax Cascade' is a heavy duty filtration system with three large customizable media baskets. This filter is great for people who are time poor as it requires little maintenance.
Pros:
A money back guarantee and three year warranty
Takes less than thirty minutes to set up and start filtering your fish tank
Rubber base that keeps the filter in place
Blue in color to be hidden against the fish tank water
Quiet filter
Works in both freshwater and saltwater aquariums
Promotes growth of beneficial bacteria
Cons:
Difficult to clean as the canister cannot be fully opened
Customer Reviews:
"High energy consumption."
"This filter feels very study and I like that you can see through it to watch the filtration process in action."
"Working well for 2 plus years with no problem."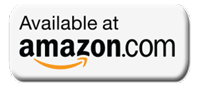 Brand: Fluval
Price: $400.00 Filter Ability: Up to a 160 gallon tank  Filtration Rate: 265 gallons per hour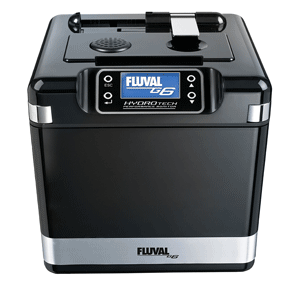 Description:
A modern and sleek designed canister filtration system which in a sense is the Ferrari of aquarium filters. This high tech filter allows you to view the temperature of your aquarium water, flow rate and conductivity.
Pros:
Advanced technology that allows you to monitor different aspects of your aquarium
Simple and easy cleaning technology
Low cost operation
3 media basket capacity
Sleek design that does not take away from the look of the aquarium
Cons:
Expensive upfront cost
More documentation and support needed
Customer Reviews: 
"

Everything a modern canister filter should be."

"Best filter Ive ever used. Has a ton of flow, easy to use interface, lots of options on setup, easy to clean catridges."
"Great filter although better documentation is needed."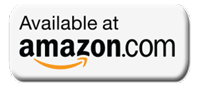 Brand: Hydor
Price: $132.00 Filter Ability: 40 – 75 gallon tank  Filtration Rate: 225 gallons per hour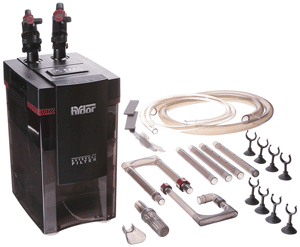 Description:
This filter can be purchased for small to large aquariums (This review has been written about the '250' model). This canister filter offers great versatility and provides you with a complete eco-system in a small and compact box.
Pros:
Biological, chemical and mechanical filtration
Filters made for different sized tanks
A sturdy and long lasting filter system
Cons:
Replacement parts are expensive
The fragile valves lead to water leaking if  it is not set up correctly
Customer Reviews:
"I have only ran this filter for a few days and so far I'm impressed. The flow rate is astounding as well as the quietness of the motor."
"Was a breeze to install…and cleared water in less than 8 hrs."
"Awesome! Easy to setup, easy to use, easy to clean. Just make sure the top is sealed right as it will leak if it's not."